Welcome to the St. Laurentius School
!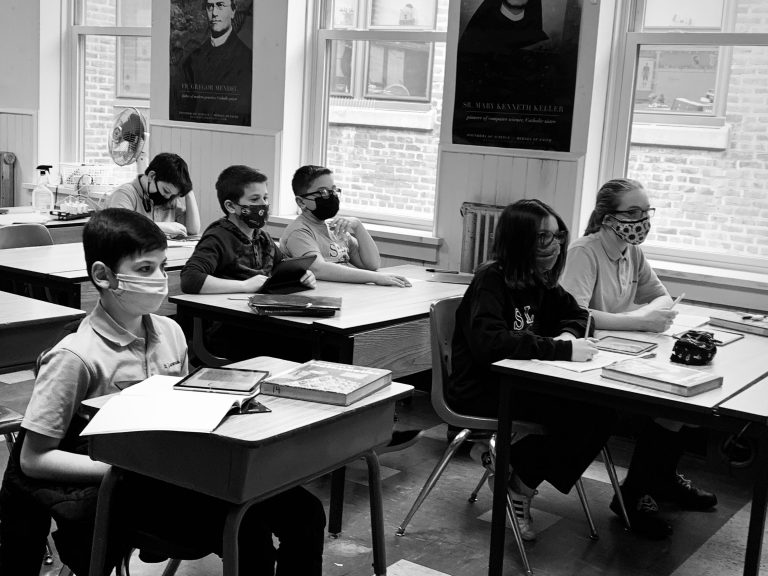 We would like to thank all families and friends who contributed to the wish list last summer, resulting in thousands of dollars in granted wishes! Our teachers and staff have been blessed with many special gifts that have enriched their classrooms and the learning experiences of their students.
Supporters are invited to donate toward the purchase of one of the items on this list, or to fund an item on the list. We will be accepting donations throughout the school year. Please make checks payable to St. Laurentius School (attn: Kelly Bell), and write "Wish List" on the memo line.
Cleaning Products

Clorox Wipes

Floor Cleaner

Mr. Clean

Lysol
Classroom Supplies

Adopt-a-Classroom

Stem Lab (Three White boards)
Grade 8 (Closet doors and set of classroom chairs)
Grade 7 (Set of classroom chairs)
Grade 6 (Set of classroom chairs)
Grade 5 (Set of classroom chairs)
Kindergarten (White board)